Utilities
---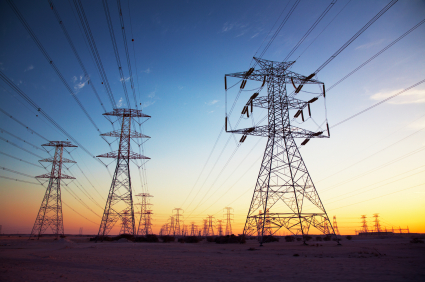 We can provide searches from any of the major utilities suppliers in England and Wales.
From gas pipelines, to electricity supplies and wayleave enquiries to telecommunications, we can ensure that you have access to the information you require.
With a range of reports available for residential or commercial transactions and with a differing level of detail to suit your requirements, utilities data not only helps in your due diligence but can also minimize delay, cost and possible litigation.
Our full utilities reports go one step further and collate all utility information into a single source, providing an outline of features below the surface. The reports provide valuable information required before any excavations, designs or developments commence and will help reduce the risks of: expensive litigation if damage is caused, delayed project design, increased foundation costs and added danger for the workforce involved. Choose from:
Envirocheck Utilities from
Features:
Features outlined in the report include gas and oil pipelines, electricity cables, telecommunication wires, mains water supplies, sewers and fibre-optic cables.
Benefits:
Comprehensive – 35-45 utilities searched for each site, including the relevant Local Authority.
Guaranteed – A fresh new search on every site is assured.
Fixed price – There are no hidden disbursement charges, making it easy to cost up a job.
Quality assurance – Every plan is checked for accuracy and to ensure it is for the site requested.
Unique – A status report confirming the utility services which have been searched and the status of the response (including whether or not the utility is affected) is included in the service, enabling clients to quickly complete a risk screen of their development, to understand the potential impact of utilities and to confirm the ownership of unidentified chambers and plants on site, without having to search through all responses.
Effective reporting – Responses are separated into 'Affected' and 'Unaffected' sections of the report, saving clients valuable time not having to go though unaffected responses.
The Envirocheck Utilities Report has three service offerings: Standard Service (20 working days), Premium Service (10 working days) and Express Service (5 working days).
Utility from
Groundsure Utility is partnered with leading land-surveyor Technics Group and data solutions provider emapsite to create a single, definitive report.
The report:
Minimises planning and preparation time
Avoids expensive rescheduling
Ensures that sufficient plan detail is available on-site
Provides quick access to utility provider data
Improves site safety
Ensures compliance with PAS128 Level D
Ensures compliance with HSE Regulations
Ensures compliance with NRSWA 91, HSG47 & CDM Regulations
Removes the need to register for utility providers' data
The report is available in four formats.
Utility Essentials
Utility Essentials provides detail on the 5 key services – Gas, Electric, Water, Sewage and British Telecom. The Essentials report is ideal for sites where only the main utility providers are likely to be present or for projects where the availability of utilities needs to be identified.
Utlity Premium
Utility Premium provides comprehensive information about all services affecting your site including Gas and Oil pipelines, mains Water and Sewage, Telecoms and fibre-optic cables. This report is ideal for when comprehensive site information is required, ensuring due diligence for your client.
Utility Fast-track
Utility Fast-track report delivers the same information as the Premium report, supplier responses are collated in a report and delivered to you within 5 working days.
Utility Singles
Utility Singles reports provide data for a single utility type. You can order Gas, Water & Waste, Electricity or Telecoms as an individual search, this is a cost–effective way to find information on a specific utility that may impact a development.
Should you need a Vtesse report this is available through the telecoms Utility Singles report.
For more information, please contact your local PSG office.
---
More Energy & Infrastructure Products