Transport
---

The UK transport system is constantly being updated to provide commuters with a network of fast and efficient routes throughout the country. As schemes such as HS2 and the London CrossRail project begin to take shape, it is vital that homebuyers are made aware of any potential issues in the vicinity of their new home.
Choose from the following reports, all of which are available on PSG Connect.


GroundSure Underground
GroundSure Underground is a quality comprehensive report featuring information on the location and depth of London Underground lines, and the location and status of the Crossrail project for the London area, the proposed HS2 route and compensation areas and the locations of active and abandoned railway lines. This report is available to both residential and commercial property searches and is usually delivered within 24 hours of order.
Product features:
Identifies if the property is within 1km of the London Underground, DLR, active railways, Crossrail, abandoned lines and tunnels and HS2
Identifies both lines and stations
Approximate depths of tunnels within the London Underground network
Shows proposed developments and extensions to the London Underground network
Identifies safeguarding and compensation zones around the HS2 route
HS2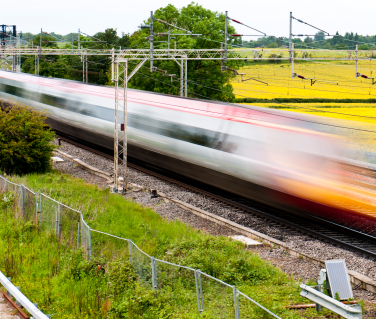 Available as a standalone report, as part of the Energy and Infrastructure Report from Landmark or in the combined HS2 and Energy Report from GroundSure.
Work is currently underway to provide a high speed rail line connecting London and the West Midlands (HS2 Phase 1). The proposed route for HS2 Phase 2 was announced in January 2013 for consultation and will extend the HS2 network to Sheffield, Manchester and Leeds. The construction of this link will have an impact on property owners. By placing your search order with PSG, you will be alerted if a HS2 report is recommended for the area around the subject property.
The HS2 report will reveal whether the property is near the proposed route and how it will be affected by not only the construction works but also by noise pollution and any other potential issues that may arise as a result of the development.
Key elements within the reports:
Distance from property to nearest point and distance to nearest overland point if nearest point is in a tunnel
Speed of train at nearest point
Track type at nearest point e.g. tunnel, bridge/ viaduct
Details of compensation schemes available
General timetable of proposed construction works
Council areas affected by the HS2 rail link include:
Ashfield
Aylesbury Vale
Barnsley
Birmingham
Bolsover
Broxtowe
Camden
Cherwell
Cheshire East
Cheshire West & Chester
Chesterfield
Chiltern
City of Nottingham
Coventry
Erewash
Islington
Leeds
Lichfield
London Borough of Brent
London Borough of Ealing
Hammersmith and Fulham
London Borough of Harrow
London Borough of Hillingdon
Manchester
Newcastle-under-Lyme
North East Derbyshire
North Warwickshire
North West Leicestershire
Rotherham
Royal Borough of Kensington and Chelsea
Rushcliffe
Selby
Sheffield
South Buckinghamshire
Solihull Metropolitan
South Northamptonshire
Stafford
Stratford on Avon
Tamworth
Three Rivers
Trafford
Wakefield
Warwick
Westminster
Wigan
Wycombe
Crossrail
Crossrail is the largest infrastrucure project in Europe and once complete will comprise of over 100KM of new railway including 21km of new twin-bore rail tunnels and 9 new stations. Stretching from Maidenhead and Heathrow in the west to Shenfield and Abbey Wood in the East, the route is expected to provide a 10% increase to London's rail capacity when it opens in 2018. Information on the Crossrail scheme is available in the HIGHSPEED2 and Crossrail Report, the combined HS2 and Energy Report, both by GroundSure or in Landmark's Energy and Infrastructure Report.
Key elements of the reports include

Identification of routes
Locations of stations
Safeguarding limits
---
More Energy & Infrastructure products