News
---
You talked, we listened...ordering your Title Insurance with PSG just got even easier...
13 February 2018
Last updated at 09:20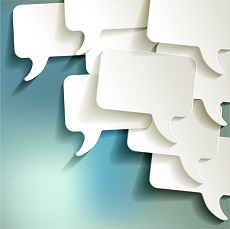 One of the things that we concentrate on here at PSG is your feedback, we're constantly talking to our clients about product and service upgrades to make your workflow easier to manage, ensuring we support you and your clients every step of the way.
Since the start of the year our dedicated insurance team at PSG Financial Services have been working to ensure that our online insurance offering ticks all the boxes when it comes to your requirements. You've specifically asked us for a number of upgrades and we're pleased to say that we've listened to your requests and can announce the following updates to our online policy ordering.
What's new!
Backdate your policies - LIVE NOW
Ever had a client exchange before you've had chance to place their policy on risk?
Never fear, you can now set the inception date of online policies up to 7 days prior to the order date, making sure your clients are covered!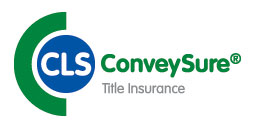 Improved Cancellation Terms - LIVE NOW
For even more flexibility, your 14-day cancellation terms start on the date the policy was ordered as opposed to the inception date.
Search Indemnity Insurance - New Options - LIVE FROM 23rd FEBRUARY
We have created more cover options for you in our Search Indemnity Policy. This allows you to choose the policy that best suits the transaction.
The cover options available are:
No Search Re-mortgage (Borrower and Lender)
No Search Purchase (Lender only)
Search Validation (Lender only)
Search Delay (Lender only)
Search Insurance New Build/Works in the last 12 months - LIVE NOW
We can now offer a search indemnity for new build properties and properties having work in the last 12 months. This policy is available for residential and commercial premises.
No Search Auction
This new policy can be used for properties bought at auction and covers the buyer and lender.
If you are not already benefitting from our insurance services, why not contact your local PSG office and see for yourself how easy it can be? Or you can register online at www.psgconnect.co.uk and we'll be in touch!
THE BENEFITS
Access to a range of over 35 Title and Legal Indemnity insurance policies
Instant AA- rated cover when ordering online
Offline brokering service for bespoke policies
Quick quotes and draft policies you can send to 3rd parties
Sample policies to download and view
Order history and tracking
Secure storage of policies with round the clock access
A range of policies to protect your client and fees in the event of a failed transaction
Are you on the EPF Register? Click here to check now or visit our EPF page for more information
For more updates from PSG Financial Services, why not follow us on Twitter @PSG_Financial or on LinkedIn PSG Financial Services Ltd?
More News