News
---
Streamlined AML Compliance and Bank Account Verification in one place as PSG announce their partnership with global ID specialists GBG
14 November 2016
Last updated at 11:46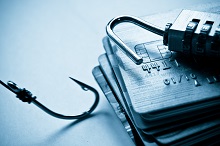 We are pleased to announce our partnership with GBG, world leaders in identity data intelligence and provider of AML Reports and Consumer Bank Account Checking technology, to provide conveyancers with an extra level of security during each transaction. By enabling electronic identity verification checks as part of the conveyancing process, it is now possible to screen home buyers for a variety of compliance areas.
---
Anti-money-laundering (AML) laws and rules exist to stop people (and businesses) generating income through illegal actions. And it is essential you ensure your business is meeting the required AML regulations wherever you are in the world.
But it's a massive challenge for businesses to strike a balance between compliance costs, commercial realities and risk to your reputation. So how can we help your business stay compliant and protect your customers and your employees?
GBG have designed their technology to meet the globally recognized Financial Action Task Force (FATF) AML recommendations. Their multiple data sources for key markets across the globe adhere to some of the most stringent none face-to-face identity regulatory standards. It's automated and online, meaning we'll help you reduce your use of paper-based ID checks, streamlining processes and removing the risks (and costs) associated with manual checks.
All our AML checks include automatic worldwide PEPs and Sanctions screening. Part of the latest 4th AML Directive includes Enhanced Due Diligence (EDD) for domestic Politically Exposed Persons (PEPs) e.g. MPs, judges or high-ranking armed forces officers and their close family members and known close associates, as well as foreign PEPs.
Under the Directive, it is proposed that administrative sanctions for breaches of the key requirements of the Directive are strengthened, including a proposal to impose a fine of up to 10 percent of the total annual turnover of a business and fines up to twice the amount of the benefit derived from the breach.
Richard Dawson, Group MD at PSG, commented "We are delighted to integrate with GBG to introduce a globally recognised AML and Bank Account checking provision into our complete search service. We are committed to providing a comprehensive service to conveyancers and to support our customers with the tools they need to meet their due diligence and compliance obligations".
Loschinee Naidoo of legal compliance specialists Legal Eye Ltd reinforced this "The SRA's recent report documenting the findings from its AML Thematic Review concluded that the profession has a good grasp of its responsibilities relating to AML but cautioned that there is no room for complacency and that firms need to continue to be alert and be able to demonstrate sound risk management processes to evidence client due diligence obligations. We all know that firms still need to collect paper identity documents with a signature to comply with CML Handbook requirements to compare signatures on transfer documents, so paper cannot be eliminated altogether. However, this system is complementary and aids both fraud detection and identification of PEPs and sanctions, which enables a law firm to be able to demonstrate proactive and robust AML risk management processes. PSG's integration with GBG provides their conveyancing customers with intrinsic support at the time they need it, especially as adequate and appropriate AML demonstration by law firms are high on the Regulators agenda".
If you are interested in learning more about our enhanced AML solution, contact your local PSG office. or visit www.psgconnect.co.uk/anti-money-laundering/
More News