News
---
PSG offices in the South West launch charity campaign for Vision Aid Overseas
12 June 2017
Last updated at 13:15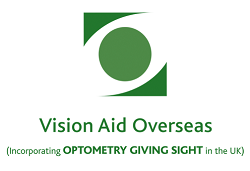 More than 640 million people worldwide cannot see properly simply because they need glasses. Ninety percent of the people affected live in developing countries. Vision Aid Overseas works with professional UK volunteers in five African countries to provide training to local eye care workers, to establish Vision Centres and to deliver outreach services in rural and isolated communities.
So that children in Africa who can't see can learn and get an education and adults who can't see can earn to support their families, PSG will support the charity through various fundraising activities at events and spectacle collections across the region.
Speaking about the partnership, PSG's Elaine Connor says: "We are excited to be working with Vision Aid Overseas (VAO) in our 20th year. The charity transforms lives in some of the poorest parts of the world, by proving much needed eye tests and spectacles and we look forward to a successful partnership with VAO in 2017. This year is all about the number 20 for PSG and, to mark the occasion, our Somerset, Swindon and Plymouth offices are teaming up to deliver the PSG@20 campaign. Our fundraising partnership is an integral part of this, aptly entitled Vision 20."
| | | |
| --- | --- | --- |
| | | |
| PSG's sensory box | | |
| | | |
| | | |
The fundraising partnership began at the Solicitors Group conference in Bristol on 7 to 8 June, when PSG asked visitors to their stand to take part in a sensory box experience. Donating £1 to VAO, visitors to the PSG stand were asked to guess the contents of the box through touch alone. Those who guessed correctly were automatically entered into a prize draw to win tickets to the Gloucestershire v Somerset T20 blast cricket match on August 4th. Again tying in with the PSG at 20 theme, the T20 tickets will include an opportunity to meet the players and enjoy corporate hospitality.
Later on in the year, the PSG team will collect spectacles to be recycled for their precious metal content, with the income
generated used to support the charity's programmes overseas.
Sarah Namusobya, Fundraising Officer, VAO said: We are very grateful to have been chosen as PSG's charity of the year and are excited to be working with them on their 20th anniversary. It costs Vision Aid Overseas just £5 to provide an eye test and a pair of glasses to a child or an adult living in Africa, so the income raised through PSG's 20th anniversary celebrations will really help us to make a difference to so many people's lives.
Helping the world to see – find out more about the charity:
https://www.visionaidoverseas.org/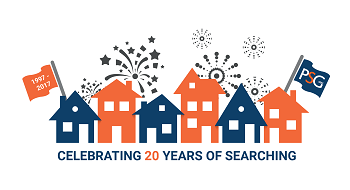 More News