News
---
Business Planning for your whole team at the LFS Conference this September
24 July 2017
Last updated at 11:40
The LFS Conference returns to The Vox at the NEC in Birmingham on the 20th September.
The conference has been a particular highlight in the conveyancing calendar for a number of years and is well known for it's high quality speakers, interesting topics and wide choice of training sessions available throughout the day.
---
This year is no different. Billed as a 'Business Planning Day', the event is perfect for your whole team to train together, each taking in the relevant seminars and then combining your knowledge to make the most out what's on offer.
Kicking off with Key Note Speaker, expert economist Justin Urquhart-Stewart, the conference has a particular focus on how Brexit will affect the UK housing market and features the following breakout sessions.
Sustainable Marketing & Business Development for your Law Firm

Evolving Risks and How to Avoid Them

Technology in the Modern Law Practice
EVENT DETAILS
LFS NATIONAL CONVEYANCING CONFERENCE
THE VOX CENTRE, NEC, BIRMINGHAM
20TH SEPTEMBER 2017
9.15AM -- 4.45PM
VIEW THE FULL CONFERENCE TIMETABLE HERE
WHY ATTEND?
The conference aims to bring you up to date with issues affecting the conveyancing sector with key seminars delivered by Lawyer Checker, Legal Eye, Conscious Solutions, the CLC and Brighter Law. With over 20 exhibition stands from leading suppliers to the conveyancing world, including PSG, the event delivers a comprehensive day of learning and business support for your whole team.
TICKETS ARE PRICED FROM £150 + VAT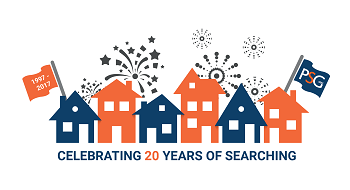 It's our birthday!
For the last 20 years, we have been working with our clients to develop our Complete Search Service. Join PSG in our demonstration session to learn more about how we combine the very best people and the latest technology to support you!
More News