News
---
PARTNER NEWS: FCI partner with Property Assure for Subsidence Data!
01 September 2017
Last updated at 12:29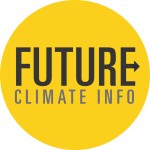 As of today, Friday 1st September FCI's Standard and Premium environmental reports will now include exclusive subsidence insurance claims data from Property Assure at no additional cost.
Having previously only been available as a standalone paid-for product, the addition of the Subsidence Risk Rating to FCI Standard and Premium reports will mean more complete information and protection for your clients.
The Risk Rating analyses and determines the level of threat that subsidence poses on a specific postcode, providing a clear breakdown of the risks and advises the course of action should any be required.
Benefits of the Subsidence Risk Rating:
Built on actual subsidence claims information
Identifies subsidence risk caused by soil shrinkage and soil movement
Postcode specific allowing for accuracy
Instant search results with a clear breakdown of the risk – low, medium, high and very high
Follow-on services available should the Subsidence Risk Rating bring back a risk
Although the insurance claims data is available as part of the Standard and Premium reports, if there is a requirement to purchase the Subsidence Risk Rating as a standalone report, FCI's new residential Ground Stability Report is available to order seperately.
Download the Samples here.
For more information about the FCI range of environmental reports, contact your local PSG office.
More News