Lawyer Checker
---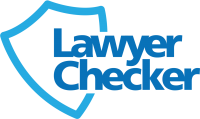 Lawyer Checker allows firms to combat the increasing risk of vendor conveyancer fraud by checking the previous use of the client account number to which they are sending funds. This helps conveyancers avoid the distraction and impact of a professional indemnity claim on their insurance, lender panel status and brand.
For a fixed price, conveyancers will be able to run a check on the client account purported to be a legitimate vendor's solicitor to help verify that the firm is legitimate.
Firms are exposing themselves to significant financial risk and potential brand damage by not thoroughly checking where they are sending money prior to a transaction.
Lawyer Checker offers a quick and easy way for them to reduce that risk.
To use the service, a firm will need to enter the other firms client account details and Lawyer Checker will instantly assess whether the client account has a track record of previous use in the conveyancing market or whether it presents a potential risk. Where a potential risk is highlighted, other checks are performed to provide the conveyancer with information to help them determine whether they should accept the undertaking offered to them.
Account & Entity Screen £10.00 + Vat
Enhanced due diligence
Immediate response, plus further research conducted by the Lawyer Checker team into the firm within four working hours where the account is not frequently recognised
Comprehensive database checks to verify entity including:

Companies House information
ICO Data Protection Register
Land Registry Transfers of Value List
FCA Registers - Sort code look-up
Google street views

Safeguards against genuine human error
Lawyer Checker Refresh
Our online ordering portal, PSG Connect, now automatically features this enhancement to the original Lawyer Checker service, which remains the most cost effective solution to verify the identity of the firms you deal with and the bank account details they supply.
Lawyer Checker Refresh will highlight any material changes that may have taken place since your initial search was undertaken that could affect your decision to transfer funds. To benefit from this enhancement simply locate the original report result in your Lawyer Checker order history on PSG Connect and click on the word 'Refresh'. It's that simple and the report will be sent to your inbox in the normal time frames.
Why refresh?
Reassured continued risk management during your transaction.

Your initial search will be updated prior to completion to ensure you are still comfortable with the transfer of your clients' funds.

Not just an account update - Lawyer Checker Refresh ensures you have up to date information on the firm you are checking. If there is something new that you should know Lawyer Checker will tell you.
---
More Risk Management & Compliance products