Anti Money Laundering
---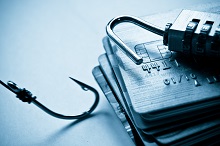 Anti-money-laundering (AML) laws and rules exist to stop people (and businesses) generating income through illegal actions. It is essential you ensure your business is meeting the required AML regulations wherever you are in the world.
However, it's a massive challenge for businesses to strike a balance between compliance costs, commercial realities and risk to your reputation. So how can we help your business stay compliant and protect your customers and your employees?
PSG has partnered with GBG to provide solicitors with an enhanced solution to their AML and fraud prevention obligations. By enabling electronic identity verification checks as part of the conveyancing process, it is now possible to screen home buyers for a variety of compliance areas.
GBG have designed their technology to meet the globally recognized Financial Action Task Force (FATF) AML recommendations. Their multiple data sources for key markets across the globe adhere to some of the most stringent none face-to-face identity regulatory standards. It's automated and online, meaning we'll help you reduce your use of paper-based ID checks, streamlining processes and removing the risks (and costs) associated with manual checks.
---
Anti Money Laundering Checks
Our AML checks are carried out in accordance with UK and international AML and Know your Customer (KYC) standards and legislation. Searches are carried out the following databases to ensure transparency in the results:
UK Edited Electoral Roll
UK National Identity Register
UK Landline
UK Mortality
UK National Change of Address Database (NCOA)
International Sanctions*
International Politically Exposed Persons (PEPs)*
UK & International Passport
UK Driving License
International ID Cards
All our AML checks include automatic worldwide PEPs and Sanctions screening. Part of the latest 4th AML Directive includes Enhanced Due Diligence (EDD) for domestic Politically Exposed Persons (PEPs) e.g. MPs, judges or high-ranking armed forces officers and their close family members and known close associates, as well as foreign PEPs.
Under the Directive, it is proposed that administrative sanctions for breaches of the key requirements of the Directive are strengthened, including a proposal to impose a fine of up to 10 percent of the total annual turnover of a business and fines up to twice the amount of the benefit derived from the breach.
Bank Account Verification
To add an extra layer of security to your customer due diligence processes, you can also choose to undertake consumer Bank Account Verification. The bank account number and sort code of your client is checked against a database of live accounts to verify they match with current address details provided and that the source of funds belong to your customer.
Transparent Reporting
Our AML checks give you results based on a points score, where points are accumulated for each match of a database.
Pass - enough data is matched to verify the identity of the customer
Refer - some data is matched but further information may be required to validate identity
Fail - a check has returned a negative data score or a document provided is deemed invalid
Boost your client's confidence and your firms' reputation by performing thorough background checks as standard at the beginning of each case. Verify the identity of almost anyone at any time, anywhere in the world as part of your customer due diligence processes and help protect your clients from the risk of conveyancing fraud with our enhanced AML offering, now available to order via PSG Connect.
---
More Risk Management & Compliance products