Mining and Subsidence
---

CON29M and other Mining Reports
PSG has a wide range of reports specific to different mining risk factors.
There are many areas throughout England and Wales that have been extensively mined for their naturally occurring minerals. The process of mining can have long term impacts on the land and it is advised that a mining report is made available for any transaction in a mining area.activities including Coal and Brine, China and Ball Clay, Tin, and Limestone.
PSG are able to offer the official CON29M from both the Coal Authority and Terrafirma.
The Terrafirma Coal Report
The Terrafirma Coal report is a CON29M compliant report, including all Coal Authority data, a built-in loss of value insurance policy and thatanswers the official CON29M questions to satisfy Law Society and Lender compliance. A professional opinion is provided within each report protected by £10 million liability availableto all parties within a property transaction, ensuring the prospective homeowner and lender is better protected from incorrect or missing information.
Key features include:
Residential "CON29M-compliant report" (past, present and planned extraction)
All Coal Authority (TCA) official licensed data
Uses additional data source
TerraSearch Coal and Brine Report Indemnity Policy of up to £50,000 loss in market value of the property
Additional professional interpretation
"Pass" or "Further Action" outcome with concluding statement to be inserted into a client care letter
Report author's contact details provided for direct support queries
£10 million liability limit per report
Delivered within two days (48 hours)
You can also choose the Coal Extra report which includes all the benefits of the above but also features alerts for an additional 55 non coal mining hazards and an Assure "No Risk" Certificate included where Non-Coal risk screen is a "Pass".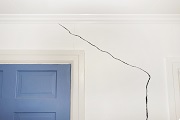 Subsidence Reports
Subsidence is a change in the condition of the ground on which a building is supported, the presence of subsidence is evidenced by structural changes which can occur as cracks in walls or deeper problems in the foundations of the property. We offer a range of products detailing any potential risks of subsidence which may or may not be related to mining.
Mineral Extraction Reports
Terrafirma, a geological consultancy specialising in mining risk assessment and searches, offers the first comprehensive mineral extraction reports available to the conveyancing market. Their innovative approach can accurately locate and assess the risk to property from historical mining workings associated with the extraction of over 35 minerals across England and Wales.
A Terrafirma search delivers a multi-mineral instability risk assessment in a single report which investigates the potential issues of abandoned mineral workings and the problems they can cause property and land.
The Terrafirma Range
Assure - (Turnaround <24 hours)
The Terrafirma Assure Report is designed to support due diligence risk management for the property and legal sector by packaging data and interpretation to provide a professional certification that expertly locates the risk to a site from all mining hazards associated with the UK's mineralextraction legacy.
Instant, expert and cost effective answer to risk of past, present and planned mineral extraction
Available for residential and commercial sites
Locates your client's property in relation to TerraSearch®, the only search platform available that can screen for all mineral extraction risk
Covers all mining hazards including fracking, coal, chalk, limestone, tin, brine, gypsum, clay and many more
Ground - (Turnaround <24 hours)
Terrafirma's Ground Report translates the risk from mining activity, subsidence, sinkholes, radon, fracking, mineral planning activity and much more, allowing the purchaser to better understand the ground. It includes the first integrated official Terrafirma CON29M (2018) as licensed by the Law Society. It contains;
Data referring to all other mining searches e.g. tin, metalliferous, limestone, chalk, gypsum, clay, brine, Bath Stone.
Evidence of ground movement analysis, using innovative satellite technologies and never-seen-before data.
Information on all known Natural Ground Perils, including; slope stability, running sands, sinkholes and erosion.
Mineral planning and future mining or extraction activities and oil and gas (including fracking) activities.
Comprehensive information on the risk ofradon exposure.
Integrated Mine Entry Interpretative Report included as standard when a Coal Mine Entry is identified within 20 metres, speeding up the transaction and saving nearly £150.
Terms and conditions that include £10 million Professional Indemnity cover per report.
Locate, assess and interpret the risk from past, present and future mineral extraction with the range of services from Terrafirma, now available from PSG.
Contact your local office for information.